Moving, Storage & Much More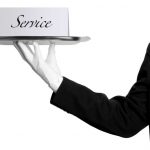 Our moving and storage services in and around the NYC area are of unmatched quality and professionalism, and we will always work with you in order to tailor a plan suited specifically to your requirements and preferences.
Moving your home is a very different process from moving your office or business, and therefore they require different approaches. We realize this, and have several specialized teams to match each of the specific type of move you require. Our employees are all experienced, skilled and trained to move and store your items competently and with the utmost professional care. Whether you're moving boxes of insignificant paperwork or priceless antiques, leave it to us to handle it carefully and skillfully.